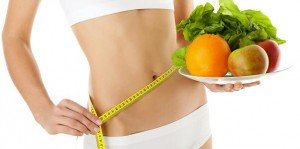 Obesity has become one of the biggest health problems in today's modern world. Obesity is a lifestyle disease and young, adult and old all are suffering from it alike. Obesity has turned into a global epidemic and it is responsible for lot of other health related problems in body, which makes it worse.
Obesity can be classified in to three categories, viz. mild, moderate and severe. The weight of every person should be according to height, while taking body frame, age and gender into consideration. Those who have more than the required weight are called obese. Body mass index or BMI is calculated with height and weight to find severity of obesity. For calculating BMI, weight of the body in kilogram is divided by square of height in meters. The result of it is called BMI. If the BMI ranges between 18 and 24, it is called normal; when it varies between 25 and 30, it is considered that a man is overweight; if anybody BMI ranges between 30 and 35, he is called obese; severely obese person has BMI between 35 and 40 and if a person has BMI more than 40 may be suffering from many diseases ranging from joints pain to pain in heart.
A century ago even say fifty years ago, those who eat a lot were considered healthy but that time people used to do a lot of physical work. Now the condition is just opposite, because physical work in urban area has been reduced tremendously so people don't require a high calorie diet. In villages the situation is not as bad as in cities.
To come over the problem of obesity, first step is awareness. More often than not, people still consider obesity as a sign of wellbeing and ignore the harmful effects it has on body. After awareness, dietary habit and living style come at second number. Daily morning walk, exercise, yoga and change in diet can easily control obesity. Third step in weight reduction can be through intake of food supplements, homeopathic, allopathic and ayurvedic medicines. But the third step alone would not help in weight reduction and should only be adopted along with other 2 steps.
More often than not, patients are not aware of a healthy diet and unknowingly they keep on taking food that will do little help in combating obesity. So there is a 7 days diet plan, which if followed strictly along with daily physical exercise can reduce weight from 5-7 kgs in a month.
Day 1: Take only fruits except banana and mango. Watermelon is especially recommended, but any other fruit as per liking can be taken.
Day 2: Take only boiled or uncooked vegetables. The quantity can be taken as per your body's requirement and hunger. Take boiled potato in breakfast, and not after that.
Day 3: Take fruits and boiled or raw vegetables as per your requirement and hunger. In breakfast you can take sprouts as well. Don't take potato, banana and mango.
Day 4: Take eight bananas and three glasses of milk only in the whole day. Add sugar to taste to milk, but nothing else. At night minimum 2 hours before sleep take a bowl of soup. Do not add cream, butter, or breadcrumbs to the soup.
Day 5: Take sprouts in breakfast with salad and boiled/steamed corns. Take a cup full of boiled rice and six tomatoes in the whole day. Drink minimum 13 glasses of water during the day.
Day 6: Take boiled or raw vegetables, salad, and sprout, as much you need. 1-cup rice with curd can be taken once, whenever the body craves for cooked food.
Day 7: Take cereal with milk in breakfast. One-cup rice with boiled vegetables during the day. At night 1 bowl of soup. Take 2-3 glasses of fruit juice during the day.
Take care of the following points while following plan:
Don't take any fruit juice before seventh day.
Take plenty of water every day. Lemon juice can be added in water for taste.
Add salt and black pepper as per taste with other mild spices. Avoid red chilly powder.
Don't take oil or butter in any form in these seven days.
Keep 2 days interval between two courses of the above program. During these 2 days take normal food and diet, but avoid oily, fried and spicy food.
Follow this course on regular interval to achieve desired goal.